We went to the beach in South Padre Island. Well, we went down there to go to Schlitterbahn. But the day we got there we decided it was to late to go there so we headed to the beach first. I didn't get many pics of the kids because they were in the water almost every second. But all us girls went on a banana boat ride. It was a lot of fun. We tipped over three times. And I was the one to help every one back on the boat. No one else could do it. That was where holding a 20+ pound baby all day comes in handy. LOL This was my nephew's first time to the beach. He found the sand, and loved it! What is it about baby's and sand? They just seem to love it. The pic I have down there of Evan has Keegan in the background eating more sand. But it's a nice pic anyways.
Me & Keegan
Keegan & Evan
Everyone else I don't know. LOL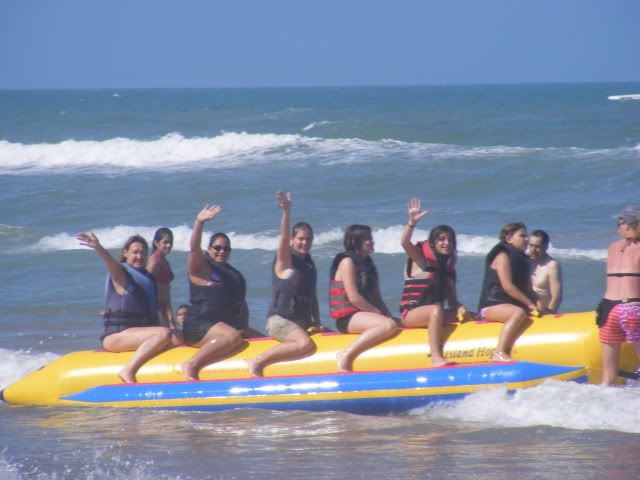 I'll put up more when I get the pics back from Schlitterbahn! I'll even tell you how all of that went.